Amos Darnell

Agent

in Mooresville, NC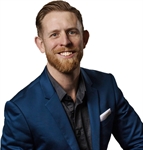 Professional Designations
REALTOR
Expertise Types
New Homes, Residential, Single Family Homes
Daring To Be Different.
Daring To Change Lives.
You hate the usual real estate agent bio and so do I. They are boring, plain, and identical to the thousands of other bios out there. Instead of babbling on about stuff you are not interested in, I'm taking a different approach by giving you what you actually want – real answers to questions that are applicable to you.
Will you return my calls/texts/emails?
Absolutely! As my client, you are always my #1 priority.
I understand this is one of the most frustrating aspects of dealing with agents. With today's technology, there is simply no excuse. I get many calls/texts and emails a day but I make sure I reply as quickly as possible to each one.
I have met many Realtors, why should I choose you?
I am honest and love to negotiate. Even more importantly, I never let my business goals get in the way of your personal ones. So you can rest comfortably knowing I'm working completely in your best interest all of the time. If you want a Realtor to will work hard for you, negotiate the very best deal possible, and give you honest feedback then you have come to the right place.
What are you good at?
Professionally, here are the skills that I've developed over the years:
Shocker here, I wouldn't be able to represent you and work in your best interest if I wasn't willing to listen to what you are saying and drive toward the goals you have.
A critical part of real estate is ensuring you and I are on the same page.
You will always know what the next steps are and what I am doing for you. It doesn't matter if you are buying or selling. If we haven't already covered a burning question of yours you will only have to ask once
What if I'm not sure I am ready to buy/sell?
No worries! I'm always happy to just sit down and chat with you. I enjoy talking about real estate and I LOVE getting to know people. I am all about building relationships which is a big reason I never put my professional goals over my client's needs. If you just need some advice, are just interested in how the market is doing, or maybe you are thinking more long term, I would love to talk with you.